Graduate Studies, School of Law Launch New Pilot Program With Student Disability Center
On-site disability services for graduate students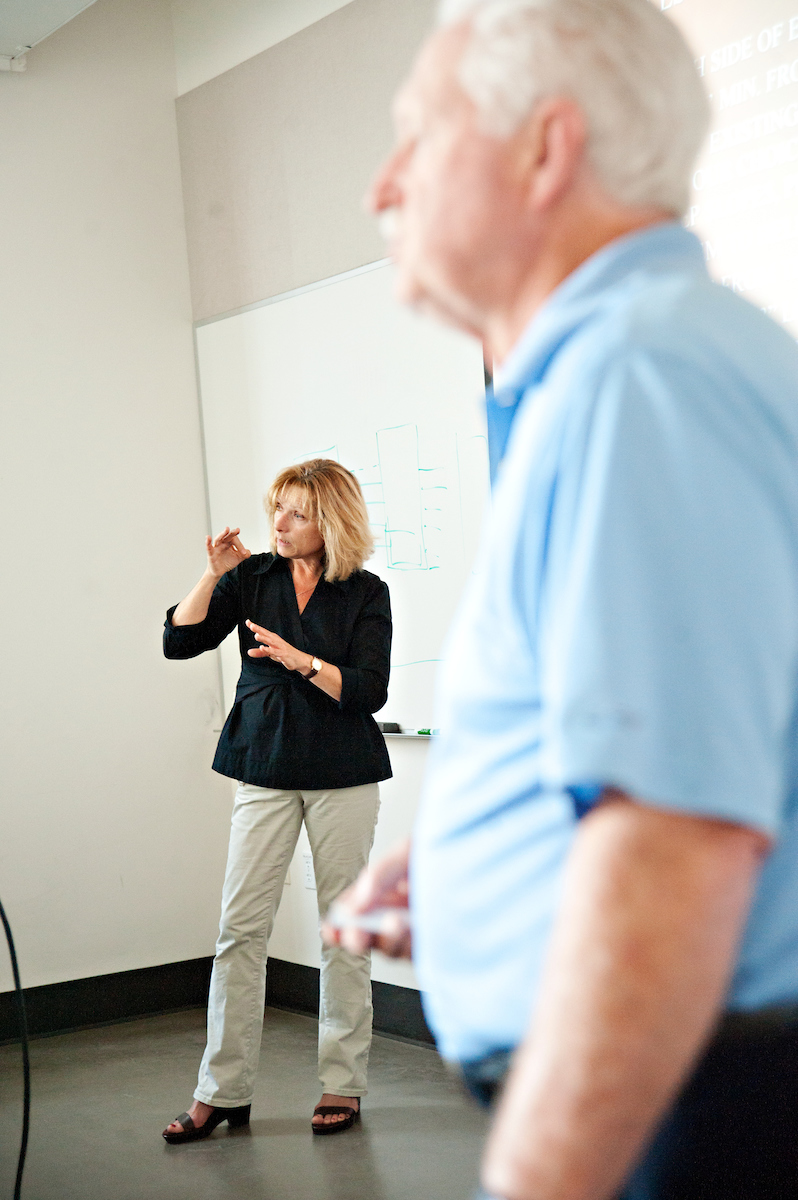 Graduate Studies recently partnered with the Division of Student Affairs, the UC Davis School of Law and the Student Disability Center (SDC) to launch a one-year pilot program that will allow graduate students to work with an on-site disability specialist. 
According to a 2010 report from the National Center for Education Statistics, eight percent of master's students and seven percent of doctoral candidates identify as disabled, and it is suspected that the percentage has increased over time. "The needs and complexities of students receiving disability-related academic accommodations have increased significantly in recent years," said Ellen Hartigan-O'Connor, associate dean for graduate students and postdoctoral scholars in UC Davis Graduate Studies. "A dedicated, on-site disability specialist will help UC Davis better meet the needs of our changing student population."
The pilot adopted an existing service model used by the Student Health and Counseling Services (SHCS) and Graduate Studies to provide on-site counseling for graduate students in the Graduate Studies offices in Mrak Hall. For those who serve as teaching assistants or supervise undergraduates, seeing a support specialist outside of North Hall can also remove potential concerns of being seen by undergraduates in the SHCS waiting area. Four of the professional schools also offer therapy at their facilities: the School of Law, the School of Veterinary Medicine, the School of Medicine and the Betty Irene Moore School of Nursing.
Both the graduate student counseling services and disability accommodation support services will be offered in the new Graduate Center that is slated to open in 2020.
Meet Abby Tilden
The SDC has identified Abby Tilden as the disability specialist who will be working with graduate and law students in the 2019-2020 academic year. Tilden has extensive experience working with students who manage disabilities in a university environment. At UC Davis, she has served as the lead specialist for students who are deaf or hard of hearing. She also has experience serving students who manage cognitive disabilities, including learning disabilities, ADHD, and psychological conditions. Her primary goal is to assist students with the process of attaining appropriate accommodations specific to their individual needs that will support access to their learning environment.
As part of the pilot program, Tilden is devoting a set number of hours each week to meeting with graduate and law students. "My primary goal is to assist students with the process of attaining appropriate accommodations specific to their individual needs," Tilden said. In addition to providing specialized academic support services and disability management counseling, she is also responsible for evaluating and resolving conflicts between instructors and students regarding the access and provision of accommodation services.
"Students often ask me if they even qualify for accommodations at a graduate level," said Tilden. "They absolutely do! Navigating your disability at a graduate level can include accommodations in classroom settings, qualifying exams, or even a student's academic timeline." 
Tilden added that there's often confusion surrounding a graduate student's dual role as both a student and an employee. Student disability specialists are trained to navigate these complex structures and to connect students with employee-facing advocates as needed. Staff assistance is provided by the Disability Management Services (DMS) department in Human Resources.
How to get help
In university settings, it is the student's responsibility to initiate contact with the Student Disability Center (SDC) and engage in an interactive process to determine eligibility for services. Student requests for accommodations are considered on an individual, case-by-case basis and may be reviewed on a class-by-class basis. Once services are established, students request accommodations for each quarter for each class through the SDC portal. We encourage students to consider the nature of each course when requesting accommodations and to select the services that will maximize access to course content.
The SDC recommends that students initiate the interactive process with the SDC soon after they make a commitment to attending UC Davis to discuss accommodation requests and available services. However, students can request accommodations at any point during their time at UC Davis. Accommodation and services are determined on a case-by-case basis and dependent on a student's current functional limitations and the elements of their graduate study. 
Students can start the process by contacting the SDC. A detailed list of instructions can be found on the Student Disability Center website. After the required documentation has been submitted and reviewed, the students will be invited to meet with an SDC specialist to discuss functional limitations of disability in the educational setting. Accommodation services will be considered and approve if appropriate.
Contact the Student Disability Center
 
Main Office at 54 Cowell Building, 425 California Avenue
Monday through Friday, 9:00 a.m. - 12:00 p.m. and 1:00 p.m. - 4:00 p.m.

By Phone: 530-752-3184
Monday through Friday 8:00 a.m. - 12:00 p.m. and 1:00 p.m. - 5:00 p.m.

Student Disability Drop-in Center, Memorial Union
Monday–Friday, 9:00 a.m. - 5:00 p.m.
Fall Quarter Office Hours in Mrak Hall
Tuesday and Wednesday, 1:00 p.m - 4:00 p.m
Friday, 9:00 p.m. - 4:00 p.m. 

By Email:  sdc@ucdavis.edu
Learn more by visiting the SDC website or the Graduate Studies Disability and Accommodations page.
---
About Graduate Studies
Graduate Studies at UC Davis includes over 100 dynamic degree programs and a diverse and interactive student body from around the world. Known for our state-of-the-art research facilities, productive laboratories and progressive spirit – UC Davis offers collaborative and interdisciplinary curricula through graduate groups and designated emphasis options, bringing students and faculty of different academic disciplines together to address real-world challenges.
UC Davis graduate students and postdoctoral scholars become leaders in their fields: researchers, teachers, politicians, mentors and entrepreneurs. They go on to guide, define and impact change within our global community.

For information on Graduate Studies' current strategic initiatives, visit the Graduate Studies strategic plan page.
Media Resources
Secondary Categories