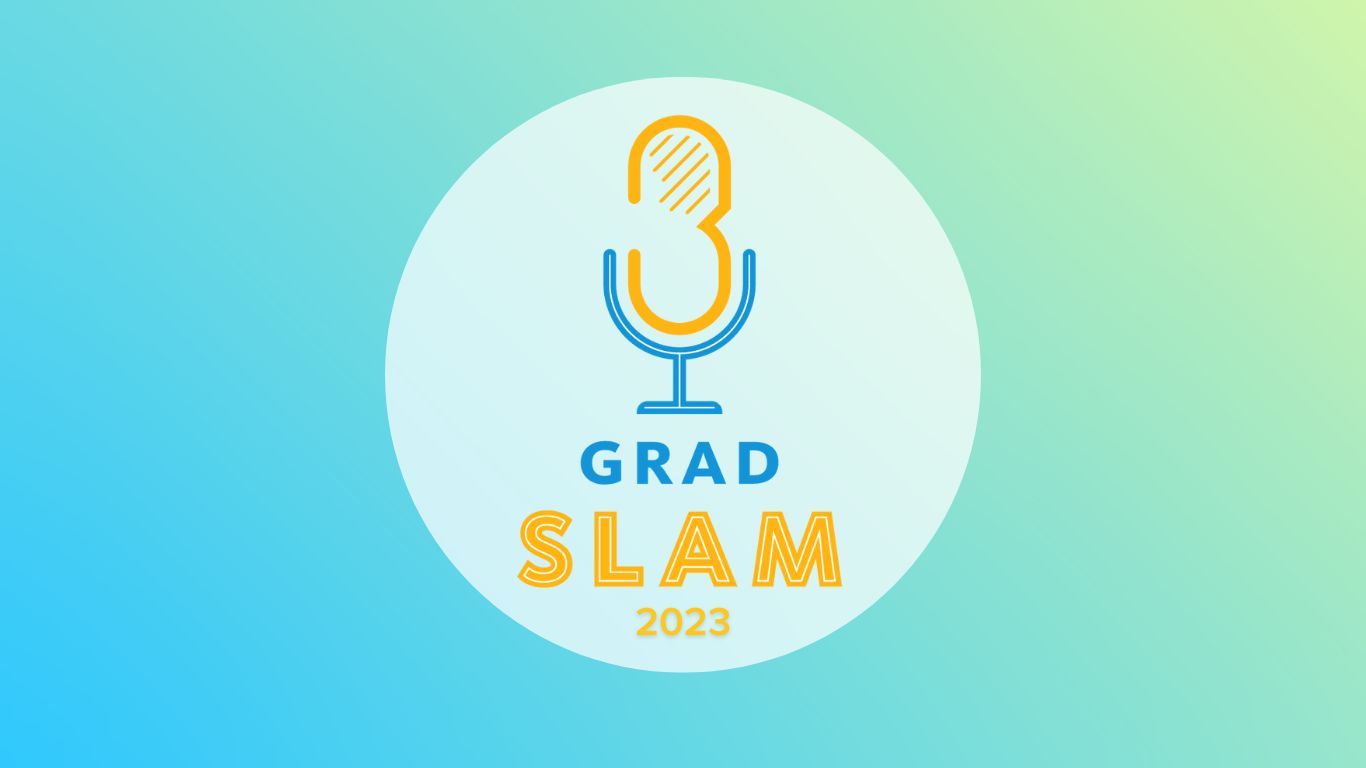 UC Grad Slam is an annual contest where master's and doctoral students across the University of California—in disciplines ranging from the hard sciences to the humanities—sum up their research for a general audience. In this UC-wide celebration of graduate student research, participants showcase the significance and fundamental points of their work in a clear, direct and interesting manner for a panel of judges.
Three Minutes. One Slide. Thousands of Dollars in Prizes.
Grad Slam presentations are limited to three minutes in length with the option to have one accompanying PowerPoint slide. Students should prepare their presentations to be engaging to a general university audience of students, faculty and community members alike. The judging process will focus on elements of the presentation such as clarity, delivery and how well the speaker is able to interest the audience in their work.
Questions about Grad Slam?
Contact us by emailing gradnews@ucdavis.edu.