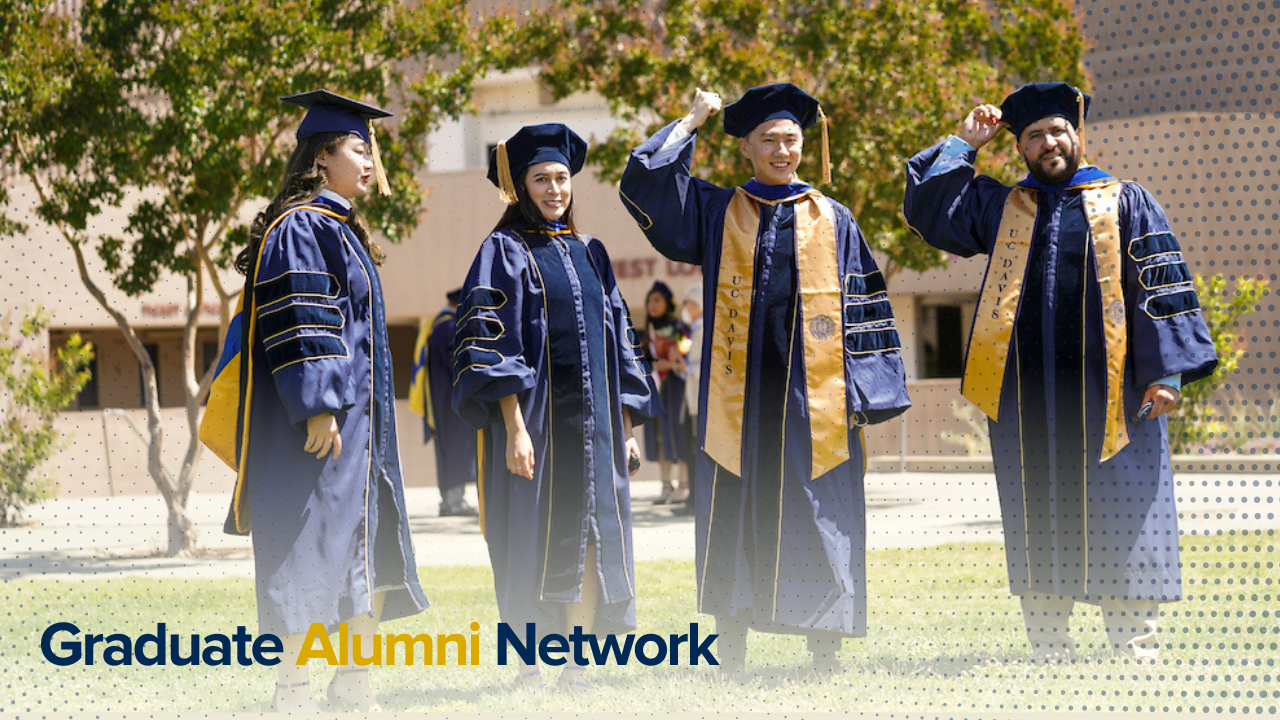 This is the network you've been waiting for.
The Graduate Alumni Network (GAN) is a one-of-a-kind community that harnesses the intellectual prowess and professional networks of alumni who have earned their master's or doctoral degrees, or were postdoctoral scholars, at UC Davis. 
GAN fosters an environment of openness and innovation that promotes organically grown synergies, fuels authentic partnerships and attracts intellectual entrepreneurs who are all united through their affinity for UC Davis. 
GAN reflects the interconnectedness of modern life, celebrates the diversity of true knowledge creation, and harnesses the collaborative spirit of a graduate-level UC Davis education. 
We invite you to connect with us and see how much there is to gain by being a part of GAN.
Get Involved
UC Davis Graduate Studies invites you to participate in the Graduate Alumni Network in a variety of ways. 
Join the Graduate Alumni Network 
Be a Part of Building the Graduate Alumni Network
Graduate Studies is building a new network specifically for graduate alumni at UC Davis. We invite anyone who received an advanced degree at UC Davis to be part of our upcoming (virtual or in-person) focus groups to make sure this network best meets your needs. If you would like to participate in our focus groups, please fill out the form below.