Graduate Studies DEI Events
Graduate studies hosts a variety of events and activities that are designed to build community and enhance the opportunities for success for graduate students and postdoctoral scholars from historically excluded populations. We highly encourage students to participate in these activities, as they will ensure a more rich and fulfilling graduate school/postdoctoral experience.
Weekly Yoga on the Lawn
Please join us every Wednesday at 6:00 pm for free yoga on the Walker Hall South Lawn* (the one on the side of Walker Hall that is facing Everson Hall and Hutchinson Drive).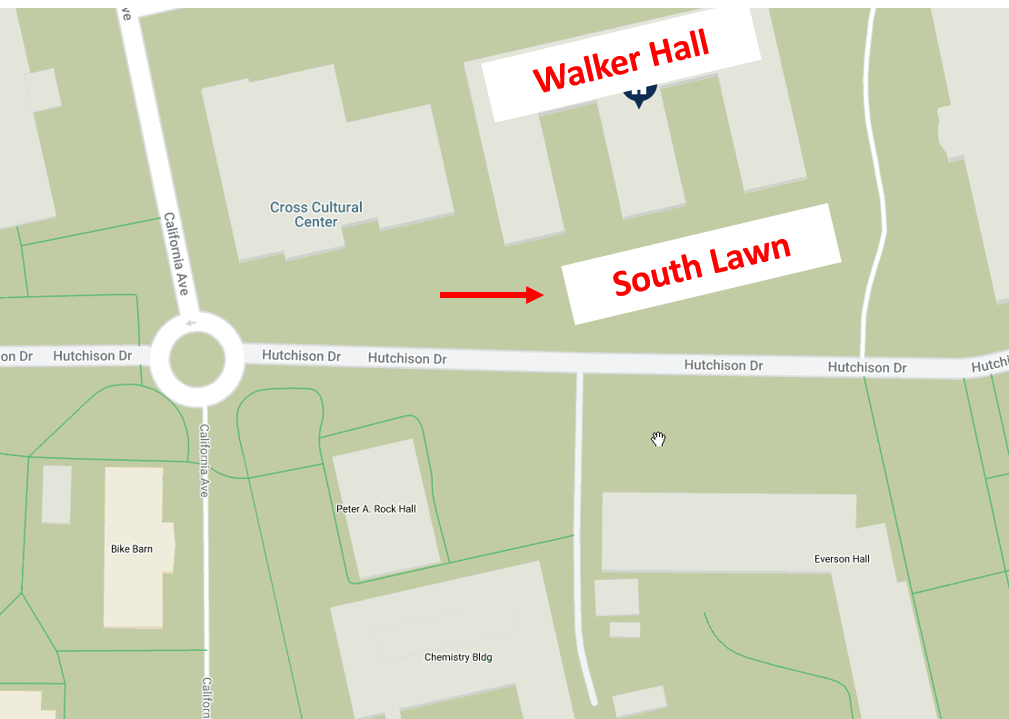 Bring your mats, some water to hydrate, and be sure to wear sunscreen!
About the instructor
Laura earned her PhD in Atmospheric Science from UC DAVIS in March 2020. Her research explored how canopy structure influences the vertical and spatiotemporal distribution of snow, utilizing the Advanced Canopy-Atmosphere-Soil algorithm (ACASA), a multi-layer soil-vegetation-atmosphere numerical model and how it simulates the effect of different snow-covered canopy structures on the energy budget, and temperature and other scalar profiles within different forest types in the Sierra Nevada, California. Since graduating in 2020, Laura joined Sac State's Department of Geography in the College of Natural Sciences & Mathematics where she teaches Global Climatology as a part-time lecturer. When not in the classroom, you can find Laura outdoors competing in OCR (Spartan races), enjoying CrossFit and teaching yoga in her local community.
*Look for updated locations during inclement weather.
---
Co-sponsored with the UC Davis Diversity, Equity & Inclusion's Office of Academic Diversity, this year's Graduate Anti-Racism Symposium will occur over two days. 
The first day is an all-virtual morning session of roundtable talks and presentations. The second day is an in-person lunchtime workshop for graduate students and postdoctoral scholars from all departments on campus. The workshop will provide a platform to candidly converse about experiencing, dealing with, and managing racism in the classroom whether it is directed towards instructors, TAs, undergraduate students of color, or members of marginalized groups. The goal is to work in the community and provide tangible tools for teaching under hostile circumstances. 
Day 1: Remote Sessions Open to the Public 
Thursday, May 12 | 9-11 a.m.
Register for Thursday's Sessions
Session 1: Sustaining and Advancing Anti-Racism Roundtable
Associate Dean and Professor Ellen Hartigan-O'Connor, Moderator
Professor Dawn Sumner, "Evolving Toward Anti-Racist Mentoring"
Dr. Rachel Stumpf and Michelle Rossi, Ph.D. candidate in Sociology, "Sparking Change: Foundations of Anti-racist teaching"
Dr. Sarah McCullough, "Asking Different Questions in Research as Anti-Racist Practice"
Professor Brian Trainor, "Graduate Student Contributions to DEI in Psychology"
Professor Puja Chadha and Professor Colleen Sweeney, "Preparing Faculty to Teach the Next generation of Diverse Physicians"
Jade Yonehiro and Diego Placido, graduate students in Psychology, "Holding Graduate Programs Accountable in Combating Systemic Racism through the Implementation of the Racial Justice Report Card"
Session 2: An HSI for Graduate Education Panel Presentation
Associate Vice Chancellor of Academic Diversity and Professor Lorena Oropeza, Moderator
Dr. Lina Méndez, inaugural UC Davis HSI Director - "Research I HSI: What Does That Mean for UC Davis?"
Dr. Josephine Moreno, Graduate Diversity Director - "Graduate Students & Postdocs: Critical Participants For A Successful HSI Serving Campus"
Alicia García, Doctoral Student - "Experiencing the transition of a PWI into an emerging HSI: A student's perspective"
César Hoyos Alvárez, Doctoral Student in Spanish - "Supporting bilinguals' emotional well-being in the classroom at UC Davis"
Day 2: In-Person Workshop for Graduate Students and Postdoctoral Scholars
Friday, May 13 | 11 a.m.-2 p.m. | Gibeling Room, Walker Hall 1220 | Lunch will be provided. RSVP by Tuesday, May 10.
Register for Friday's Workshop
Racism and Anti-Racism in the Classroom
Facilitated by Professor Lorena Márquez, this 3-hour workshop exclusively for graduate students and postdoctoral scholars will have three main components: 1) presentations of on-campus resources available to graduate student teaching assistants and instructors that help them navigate hostile classroom situations; 2) discussion sessions in which graduate students will look at hostile classroom scenarios and brainstorm with their peers how to best resolve these issues; and 3) a debriefing session outlining possible outcomes for future gatherings that continue to address anti-racism in the classroom. While we recognize that university campuses are not always safe havens for students of color and other marginalized communities, our goal is to come away with a better understanding of how to best cope and heal in community. Lunch will be served, space is limited, so please reserve your spot by Tuesday, May 10.