Chancellor's Leadership and Development Speaker Series
The Chancellor's Leadership Development Speaker Series (CLDS) is designed to:
Create an avenue for students to interact with and familiarize themselves with the roles and responsibilities of individual members of the university's leadership team.

Offer information on university policies, structures, and resources to better support leadership and professional development among the student body.

Familiarize students with the structure of university administration.

Provide insight into the speaker's professional journey and vision for the future of their division, department, or program.

Offer advice about how to foster growth and development in students' own careers.
The speakers will focus on the steps they've taken to advance in their careers as well as share their vision for the future of their department or program. For more information, please contact gradassistant@ucdavis.edu.
Door prize drawing: With each seminar attended, students earn one (1) entry into a drawing for one (1) of three (3) $50 VISA gift cards. Winners will be announced following the conclusion of the speaker series.
Spring Quarter 2022
Christine Lovely: Associate Vice Chancellor and Chief Human Resources Officer
Tuesday May 10, 2022 | 2:00-3:00 PM | Zoom - Register Here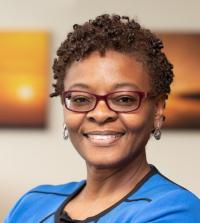 As Associate Vice Chancellor and Chief Human Resources Officer at UC Davis, Christine D. Lovely has responsibility for the central HR teams on both the Davis and Health campuses. Prior to her tenure with the University, Christine served as University Counsel and Vice President for Human Resources for California State University, Sacramento.
She has also worked for the Sacramento County Office of Education as Associate General Counsel, the Public Employment Relations Board as a Legal Advisor, and was in private law practice for over 10 years, representing school districts and community college districts throughout California. Christine was awarded her Juris Doctorate from the University of California, Davis in 1996 and obtained her Bachelor of Arts at the University of California, Berkeley in 1991.
Winter Quarter 2022
Joanna Regulska, Ph.D.: Vice Provost and Dean, Global Affairs
Thursday, January 27, 2022 | 2:00-3:00 PM | Zoom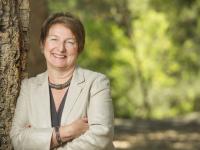 As Vice provost and Dean of Global Affairs at the University of California, Davis, Dr. Joanna Regulska oversees Global Affairs, the university's central global office, which includes units such as Academic Programs, Global Learning Hub, Global Professional Programs, Services for International Students and Scholars, Travel Security, UC Davis Chile Life Sciences Innovation Center, and more. She also is a professor of gender, sexuality and women's studies.
In 2021, Regulska was named an inaugural member of the National Academy for International Education, the first learned society of its kind made up of distinguished leaders from around the world. In 2020, UC Davis earned the APLU's Platinum Institutional Award for Global Learning, Research and Engagement, and NAFSA's Senator Paul Simon Award for Comprehensive Campus Internationalization. In 2019, Regulska was honored with the first-ever Senior International Officer Award from the Institute of International Education (IIE). 
Fall Quarter 2021
Pablo G. Reguerin, Ph.D.: Vice Chancellor, Student Affairs
October 26, 2:00-3:00pm | Walker Hall Conference Room 1220 & Zoom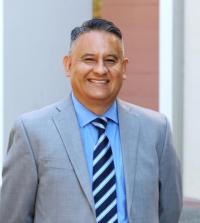 As Vice Chancellor, Pablo Reguerín oversees the nearly 30 units that make up the Division of Student Affairs, including programs and partnerships that promote student learning and success, personal growth and lifelong education.
He has served as principal investigator on multiple U.S. Department of Education Hispanic Serving Institution, or HSI, Title V and Title III grants, totaling more than $15 million. His experience and expertise on HSI initiatives will further campus efforts to increase racial equity across student outcomes. Throughout his career, Reguerín has also been responsible for managing a wide array of fund sources within the UC system, including state general funds; student services fees; gift/donor funds; endowments; private, state and federal grants; and auxiliary revenue and student measure/referenda fees. 
Past Speakers
2021 - 2022

• Pablo G. Reguerin, Ph.D.: Vice Chancellor, Student Affairs
• Joanna Regulska, Ph.D.: Vice Provost and Dean, Global Affairs
• Christine Lovely: Associate Vice Chancellor and Chief Human Resources Officer

2020-2021

• 

Erum Abbasi Syed, Assistant Dean of Graduate Studies


• 

Dr. Prasant Mohapatra, Vice Chancellor for Research


• 

Dr. Cory Vu, Associate Vice Chancellor for Health, Wellness, and Divisional Resources


• 

Dr. Maisha T. Winn, Professor and Associate Dean for Academic Programs, Chancellor's Leadership Professor, and Co-Director of Transformative Justice in Education Center (TJE)


• 

Dr. Lorena Oropeza, Interim Associate Vice Chancellor for Academic Diversity


• 

Dr. Mary S. Croughan, Provost and Executive Vice Chancellor

2019-2020

• 

Dr. Teresa Dillinger, Academic Administrator and Director


• 

Ellen Hartigan-O'Connor, Associate Dean, Graduate Students and Postdoctoral Scholars


• 

Elizabeth Sturdy, Director of Advising and Mentoring


• 

Renetta Garrison Tull, Vice Chancellor of Diversity, Equity & Inclusion


• 

Carolyn Thomas, Vice Provost & Dean of Undergraduate Education


• 

Sheri Atkinson, Associate Vice Chancellor for Student Life, Campus Community and Retention Services