Update on the Process for Requesting Adjustments to In-Person Instruction for TAs
An Announcement from the Vice Provost and Dean of Graduate Studies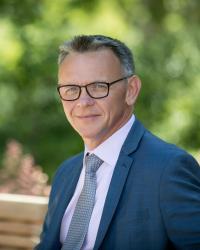 Dear Graduate Student Teaching Assistants,
I hope you are all navigating these challenging times as well as possible.  I am writing today with an update to my message of November 18, 2021, which outlined the process for requesting adjustments to in-person instruction for TAs in two categories:
Exceptions related to the graduate student employee's medical condition

Exceptions related to a medical situation involving someone in the graduate student employee's immediate family or home or other COVID-19- related issues.
As the Chancellor announced on January 6, many courses at UC Davis will remain remote until January 28, 2022, while some classes will be offered in person.  For those of you who have not previously requested an adjustment who now wish to request adjustment to your TA assignment for the entire Winter 2022 quarter, please apply before January 21, 2022 so that there will be adequate time to arrange for any approved adjustments to in-person instruction, following the same procedure:
Procedures for Submitting Requests
Graduate students seeking alternatives to an in-person TA assignment must complete and submit the "Emergency Request for Winter 2022 Instruction Adjustment" to the WIATA committee through the Qualtrics form. Separately, if applicable, please send medical documentation to Disability Management Services at the following email address: reasonableaccommodationrequest@ucdavis.edu. 
Sincerely,
Jean-Pierre Delplanque
Vice Provost and Dean, Graduate Studies
Primary Category