Requests for COVID-Related Adjustment to Winter TA Assignments
An Announcement from the Vice Provost and Dean of Graduate Studies
Dear Graduate Students,
As was the case in fall 2021, the default mode of instruction for Winter 2022 will be in-person, with an exception for hybrid and virtual courses previously approved by the Committee on Courses of Instruction (COCI).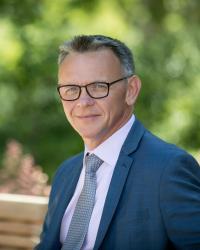 We anticipate that some graduate students with Teaching Assistant (TA) appointments for Winter Quarter 2022 may seek alternatives to an in-person assignment due to COVID-19-related circumstances that make in-person instruction difficult for them. In order to ensure a structured and equitable process, a Winter Instructional Adjustment for Teaching Assistants (WIATA) committee has been convened to review requests for adjustments to TA assignments for COVID-19-related reasons and to issue approvals and denials as appropriate.
This process pertains exclusively to Teaching Assistants.
This communication describes the necessary conditions under which alternatives to an in-person TA assignment may be appropriate and the procedures for graduate students to make such requests. Alternatives to in-person TA assignments may include redistribution of TA duties, reassignment to another job, or the instruction may be delivered remotely. The student may also decide that the Planned Educational Leave Program is their best option.  Requests will only be considered for Winter 2022 at this time. 
Categories of Requests for Alternatives to an In-Person TA Assignment
The WIATA committee will consider requests for alternatives to an in-person Winter 2022 TA assignment in the following two categories: 
Exceptions related to the graduate student employee's medical condition.

  Requests for alternatives to an in-person Winter 2022 TA assignment due to a graduate student's own personal medical situation associated with COVID-19 will be evaluated with the support of Disability Management Services (DMS) and will require medical documentation, which will be used only for the purpose of determining if an adjustment is appropriate for Winter 2022. The medical documentation should be submitted directly to DMS and should only discuss functional limitations that impact one's ability to teach in person for Winter 2022 due to COVID-19. No diagnosis information should be included. Only functional limitations will be shared with the committee.   

Exceptions related to a medical situation involving someone in the graduate student employee's immediate family or home or other COVID-19 related issues

.  These requests for alternatives to an in-person Winter 2022 TA assignment will need to include a brief explanation of the situation prompting this request. If additional information is needed, WIATA will contact the graduate student.       
The following are NOT currently considered approvable reasons for adjustments to in-person TA assignments for Winter 2022 through WIATA:
Care-giving responsibilities except where the person for whom care is being provided is in a high-risk category or cannot be vaccinated. The requester will need to provide information about other steps being taken to decrease potential exposure and risk
 

Persons who have been granted an exemption under the UC SARS CoV-2 Vaccination Policy for either medical or religious reasons. Such individuals are expected to teach in person unless they request, and are granted, an exemption to in-person teaching for any of the reasons set forth above.
Proximity to campus: Students and employees are expected to be present on campus. Accordingly, a student's distance from campus or transportation limitations are not a basis for requesting an exception to in-person instruction.  
Procedures for Submitting Requests
Graduate students seeking alternatives to an in-person TA assignment must complete and submit the "Emergency Request for Winter 2022 Instruction Adjustment" to the WIATA committee through the Qualtrics form. Separately, if applicable, please send medical documentation to Disability Management Services at the following email address: reasonableaccommodationrequest@ucdavis.edu. Please submit requests as soon as possible.  We ask for requests to be submitted by December 13 so that we can review them in a timely manner that minimizes the disruption to the course's students, instructor and TAs. We understand that some appointments may be made after that date and that each graduate student's circumstances change unexpectedly, and you can submit your application as need emerges.  We will evaluate these on a rolling basis through the end of the first week of instruction of Winter Quarter. Public health guidance regarding COVID-19 is fluid and these procedures may change. ​​​​​​​More information is available on the Academic Affairs website.
Individuals who have already submitted requests to DMS will be contacted directly with instructions for submitting the request form for WIATA review. 
Alternatives to an In-Person TA Assignment
If a TA has been approved for an alternative to an in-person assignment, WIATA will work with the relevant hiring department to determine whether there is an alternate assignment available that will not require in-person duties. The TA duties may be redistributed, or the instruction may be delivered remotely.  Alternate assignments may be in a different job classification and the salary and benefits will be determined by the new position. 
Sincerely,
Jean-Pierre Delplanque
Vice Provost and Dean, Graduate Studies
Primary Category
Secondary Categories