Public Health Grad Student Wins Top Prize at UC Davis Grad Slam
Tooka Zokaie, a public health graduate student working with Gerald Kayingo, an assistant clinical professor at the Betty Irene School of Nursing at UC Davis, won first place in last Thursday's UC Davis final round of Grad Slam, an annual contest in which master's and Ph.D. students compete to sum up their research for a general audience. 
Her winning talk, "At the Mouth of Health Access," explored how access to oral health care resources contributes to the development of healthful maintenance habits and disease prevention.
Zokaie was initially training for a career in dentistry, but discovered patients at sought out dental services when they were already past "the point of no return." She then turned her attention to the public health master's degree program at UC Davis.
"I was attracted to this field because it emphasizes the importance of all social justice workers, scientists, community members, governments, policies, and healthcare systems," said Zokaie in her finalist spotlight. "The ability to have a holistic understanding of how the health of people are affected have given me a greater appreciation of all fields."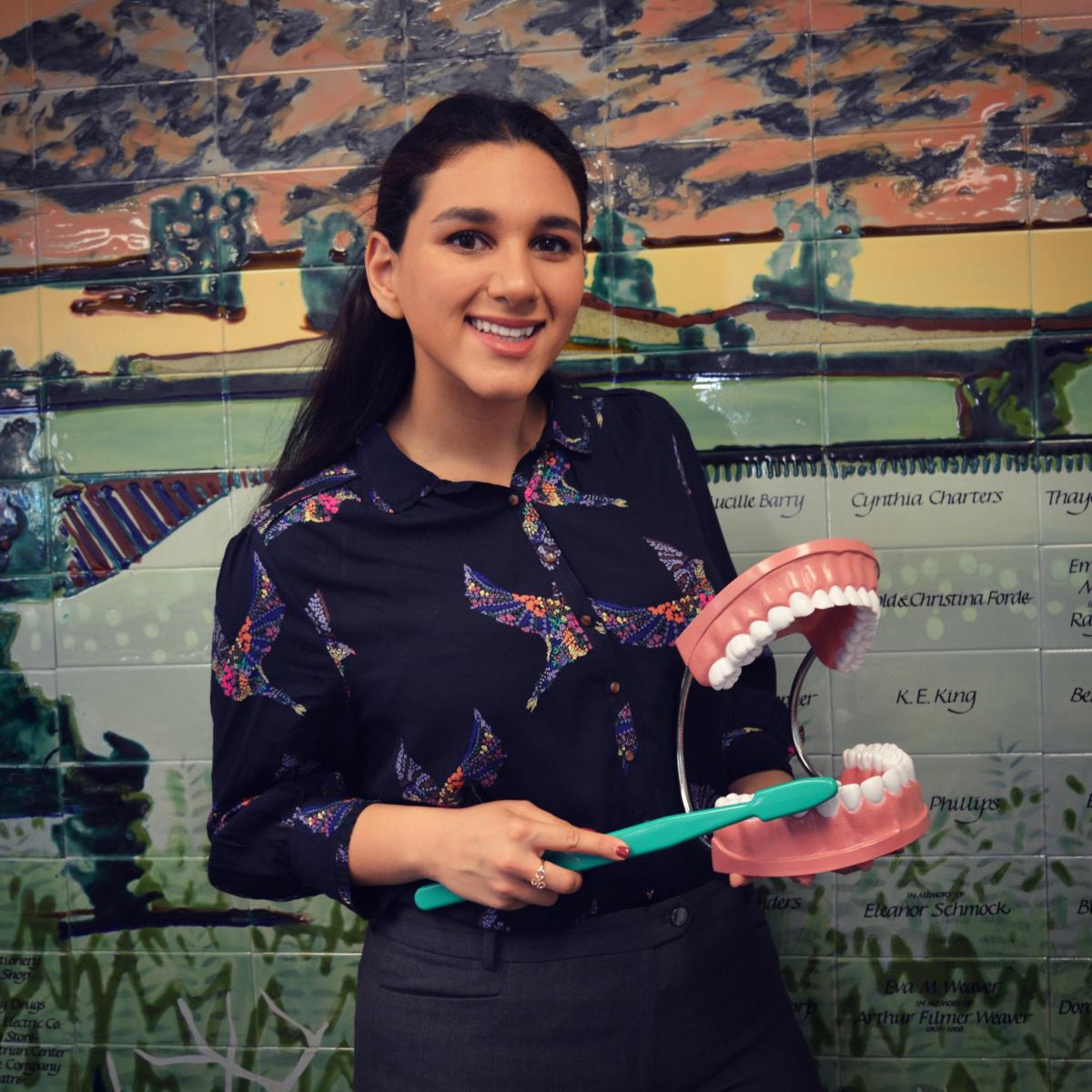 This year's Grad Slam drew more than 80 proposals from graduate students across campus. A qualifying in February narrowed the field to the 10 finalists who competed at last week's campus final round at the ARC Ballroom.
Now in its fourth year, the Grad Slam competition is held annually across all ten campuses of the University of California. A champion from each UC campus will compete in the system-wide Grad Slam contest on May 3.
Prasant Mohapatra, vice provost for Graduate Education and Dean of Graduate Studies, emceed the event. The presentations were also live-streamed on the Graduate Studies Facebook, where family, friends, and supporters cheered on the finalists in the comments. An all-star panel of six judges rated on the finalists on the clarity of the presentations and appropriateness for a public audience.
They included: City of Sacramento Councilwoman Angelique Ashby, Provost and Executive Vice Chancellor Ralph Hexter, Olympian Starr Hurley, retired Yolo County Supervisor Betsy Marchand, Good Day Sacramento co-host Ken Rudulph and CNN Senior Manager of Software Development LeShelle May. For the first time in the competition's history, both online and in-person audiences voted for the "People's Choice" winners.
A tabulation error resulted in the retraction of the initial announcement of the winners. A corrected announcement was published on the UC Davis Graduate Studies website on the day following the event. 
In addition to Zokaie, the following finalists received awards:
Second place: Rachel Wigginton, a Ph.D. student in Ecology. Wigginton's presentation was titled "Road to Recovery: Plant Invasion and Wetland Restoration on the California Coast."
Third place: Divya Kernik, a Ph.D. student in Biomedical Engineering. Kernik's topic was titled "An Electric Symphony: Understanding Variability in Heart Cells."
People's choice: Mayowa Adegboyega, a Ph.D. student in Anthropology. Adegboyega's presentation was titled "Reconstructing Human Evolution: A 3-D Jigsaw Puzzle."
"We're incredibly proud of each and every one that participated in this year's competition," said Prasant Mohapatra, vice provost of Graduate Education and dean of Graduate Studies. "Grad Slam is one of the highlights of our year - a rare opportunity to celebrate the work and talents of some of UC Davis' brightest graduate students."
---
About UC Davis Graduate Studies

Graduate Studies at UC Davis includes 99 dynamic degree programs and a diverse and interactive student body from around the world. Known for our state-of-the-art research facilities, productive laboratories and progressive spirit – UC Davis offers collaborative and interdisciplinary curricula through graduate groups and designated emphasis options, bringing students and faculty of different academic disciplines together to address real-world challenges.

UC Davis graduate students and postdoctoral scholars become leaders in their fields: researchers, teachers, politicians, mentors and entrepreneurs. They go on to guide, define and impact change within our global community.

For information on Graduate Studies' current strategic initiatives, visit the Graduate Studies strategic plan page.
Secondary Categories