Neuroscience Grad Student Nicole Claiborne Awarded the Howard Hughes Medical Institute Gilliam Fellowship
UC Davis graduate student Nicole Claiborne and her advisor, Professor Karen Zito, are among the 45 doctoral students and their advisers awarded the  Howard Hughes Medical Institute's Gilliam Fellowships to advance diversity and inclusion in the sciences.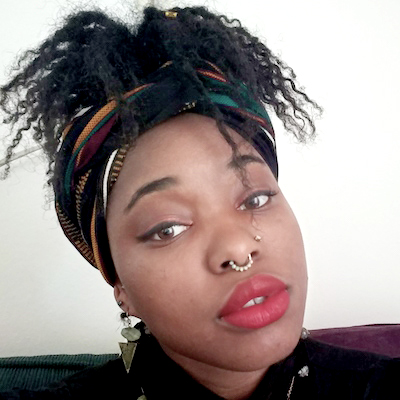 Claiborne is pursuing a Ph.D with the Neuroscience Graduate Group and was a member of the LaMP training program from 2018-2019. Her primary research is focused on understanding glutamatergic signaling in dendritic spine stability. A graduate of the McNair Scholars Program, Claiborne earned a bachelor of science degree in neuroscience from the University of Nevada, Reno.
The Howard Hughes Medical Institute (HHMI) created the Gilliam program in 2004 in honor of the late James H. Gilliam, Jr., a charter trustee of HHMI who spent his life nurturing excellence and diversity in science and education. The Gilliam program seeks to increase the diversity of scientists at the college and university faculty level by supporting students who will become scientific leaders, says David Asai, HHMI's senior director for science education.
Over the last 16 years, a growing community of doctoral students and their advisers has knit together, bound by a shared passion for science. They're working on cutting-edge projects – such as studies of the gut microbiome, epigenetic mechanisms, and anti-cancer immunotherapeutics – and they're trying to change the culture of science along the way.
Now, another 45 adviser-student pairs will become part of this community as awardees of the Howard Hughes Medical Institute's 2020 Gilliam Fellowships for Advanced Study. The addition of this new group brings the total number of Gilliam Fellows to 301.
"These fellows are amazing scientists," says Sonia Zárate, an HHMI program officer. "They are doing incredible work in their fields, and their advisers and institutions are notable in their commitment to creating inclusive scientific spaces."
For up to three years, each adviser-student pair will receive an annual award totaling $50,000. Advisers will participate in a year of mentor training, where they'll learn about cultural identities and how to listen and engage across cultures, and fellows will be invited to attend the annual Gilliam meeting and scientific meetings at HHMI headquarters.
For more information on the HHMI Gilliam Fellowships, visit the HHMI website. 
---
About Graduate Studies
Graduate Studies at UC Davis includes over 100 dynamic degree programs and a diverse and interactive student body from around the world. Known for our state-of-the-art research facilities, productive laboratories and progressive spirit – UC Davis offers collaborative and interdisciplinary curricula through graduate groups and designated emphasis options, bringing students and faculty of different academic disciplines together to address real-world challenges.
UC Davis graduate students and postdoctoral scholars become leaders in their fields: researchers, teachers, politicians, mentors and entrepreneurs. They go on to guide, define and impact change within our global community.

For information on Graduate Studies' current strategic initiatives, visit the Graduate Studies strategic plan page.
Secondary Categories