The GSADC Blog: Greatest Advocacy Moments of Winter Quarter
We're in the home stretch of the winter quarter and I wish everyone the best as we enter grading, seminar paper writing, summer grant hunting, and internship seeking season.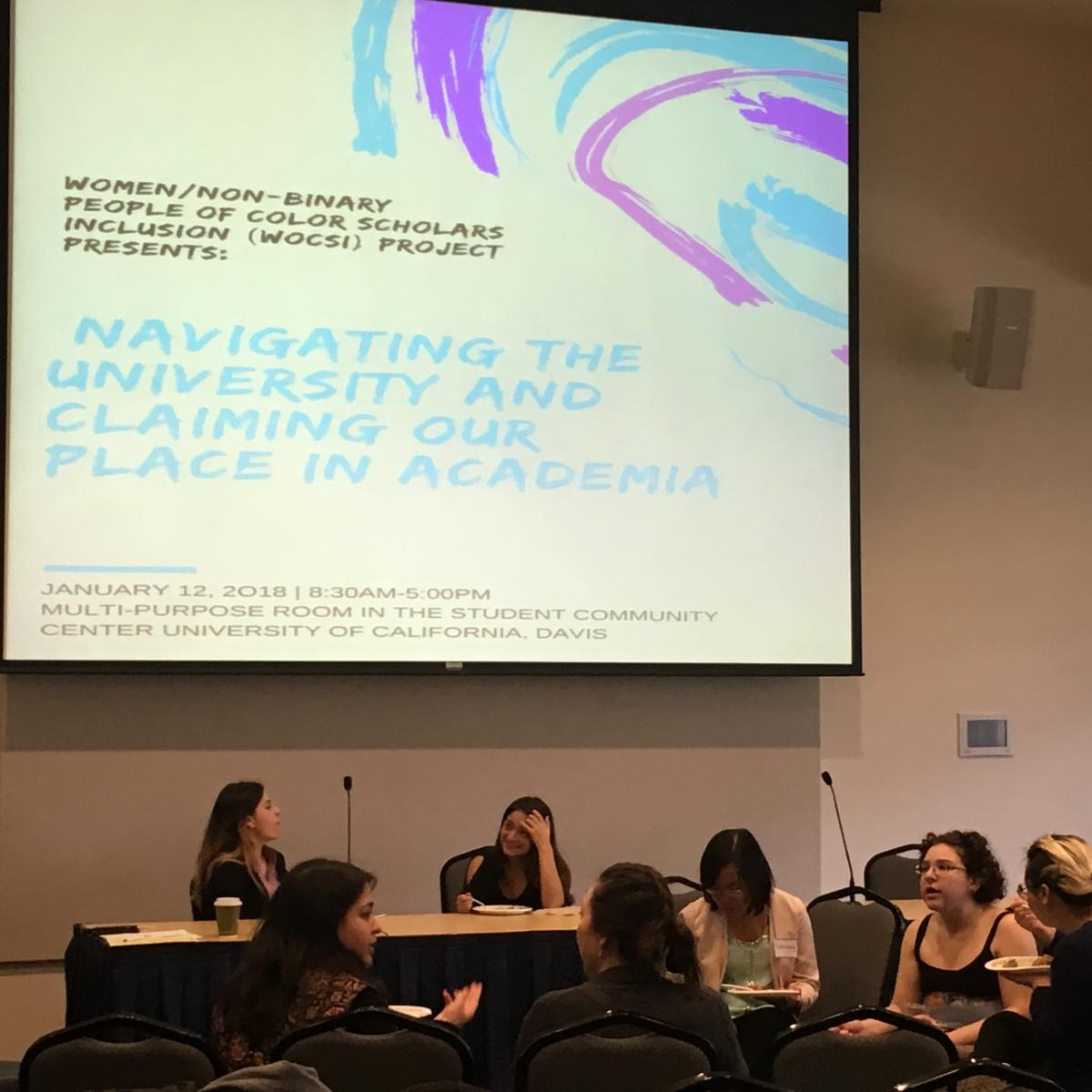 I've now been in this role for six months and finally feel like I'm getting the hang of what it means to be Graduate Student Assistant to the Dean and Chancellor (GSADC). My first quarter was filled with long hours, lots of guilt from being away from my research, but also quite a few highs, like getting to know members of the GSA board better, helping advocate against early iterations of the tax bill, and coordinating an event on scholar-activism where we packed the Student Community Center Multipurpose Room (MPR). 

This quarter I've tried my hardest to balance the position with my research. One of my greatest accomplishments this quarter has been getting back in the archive and dedicating consistent time to my work. Additionally, there have been some great programming and advocacy moments: 
During the first week of the quarter I helped host the "Navigating and Claiming Our Place in Academia" conference. This event was an opportunity for Women/Non-Binary Scholars of Color to come together to discuss their experiences in academia, build community, and think of ways we can work together to retain ourselves and each other. Thank you to everyone that was able to attend and for being so vulnerable. 
 
And a big thanks to all the #BlackAggies, faculty, and staff that showed up to the private screening of the Black Panther on February 16th! This event was such a success and would not have been possible without the support of the wonderful students and staff at the various community centers on campus. It was an honor to be able to celebrate Black History month with you all and come together as a community! #WakandaForever.  ​
This past February I also had the opportunity to organize and moderate an event on Democratizing Ethnic Studies. Mostly attended by Ethnic Studies educators from around the region, we discussed the ways in which the university can support K-12 Ethnic studies educators and the movement for Ethnic Studies to be a high school graduation requirement.  ​
Finally, I have a few important updates: 
The Graduate Student Association (GSA) is now accepting nominations for all executive committee positions for the 2018-2019 academic year. This year I will be serving as elections chair and am currently accepting nominations! If you are interested in running for a position or would like to nominate someone else that you think would be a great student leader, please feel free to email me at gradassistant@ucdavis.edu.
 
Applications for the 2018-2019 Graduate Student Assistant to the Dean and Chancellor position will close Friday, March 16. 
 
On April 3, from 3:10 - 4:30 pm, Provost Ralph Hexter will be speaking at the Chancellor's Leadership Development Seminar Series in the West Conference Room at the Alumni Center on the role of the Provost for all interested graduate and undergraduate student leaders.
As always, please feel free to contact me at gradassistant@ucdavis.edu if you have any questions, comments, concerns, or need any assistance. I am here. 
 
Jeanelle K. Hope
Graduate Student Assistant to the Dean and Chancellor
Secondary Categories