Remote Participation for QEs in Summer 2022
An Announcement from the Associate Dean of Graduate Programs
Dear All,
The recommendation for Qualifying Examinations scheduled for Summer 2022 will be the same as the current quarter: we encourage all graduate programs to hold QEs in person. However, we recognize that continued flexibility may be needed. Thus, the process for reviewing and approving Summer 2022 QEs will be the same as that for Spring 2022.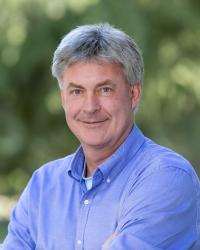 Students may request any of the following formats for their Summer 2022 QE:
Fully in-person for the student and all committee members.

Fully remote for all participants.

In-person exam with remote participation for one committee member who is not the chair, as before the pandemic, for committee members from other institutions. Students must submit the request for the remote participant via the

Remote Participation Request Form

for Graduate Studies to review and approve or deny.
How to inform Graduate Studies of the format of the QE:
For Summer 2022 QE applications that have not yet been submitted, the intended format (remote or in-person) of the QE must be noted on the

QE application

. Note: per policy, QE applications must be submitted at least 30 days prior to the planned exam date

Students submitting a QE application for the fall quarter should be aware that the exam will be in-person.
As a reminder, all advanced degree committees are expected to follow the same campus and Academic Senate guidance regarding remote participation. In addition, please continue to follow the campus public health requirements and policies (e.g., COVID testing, mask requirements, etc.) for in-person activities in summer.
More information on COVID-related exceptions can be found on the Graduate Studies website. Please let me know if you have any questions about this topic.
Sincerely, 
Duncan Temple Lang
Associate Dean for Graduate Programs
Primary Category