Centering Equity in Graduate Education
California's education commissioner on how to improve equitable access to graduate education
Advancing greater diversity in graduate education is an important topic in academia and one that UC Davis Graduate Studies is consistently pursuing, which is why Grad Studies recently hosted a virtual event, "Centering Equity in Graduate Education," featuring newly appointed Education Commissioner for the State of California, Michal Kurlaender.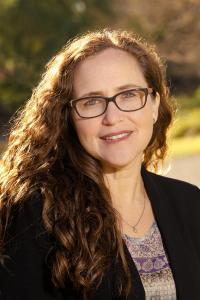 Kurlaender, who is a Chancellor's Leadership Professor in the UC Davis School of Education, investigates students' educational pathways in K-12 education and postsecondary alignment. Her work focuses on the causes and consequences of racial/ethnic, socioeconomic, and gender inequalities through the education life course, and the impact of institutional policies and practices aimed at reducing that inequality.
"Education is often viewed as this individual pursuit marked by a series of choices, but these choices are regularly constrained by structural inequalities—both visible and more hidden," Kurlaender said. "The only way to ensure racial equity in our education system is to disrupt those inequalities, to address the visible ones and to bring light to the less visible."
Josephine Moreno, graduate diversity officer for humanities and arts, social sciences (HASS) and director of the Alliance for Multi-Campus and Inclusive Graduate Admissions (AMIGA) project at UC Davis, said Graduate Studies was pleased to host the event. Thanks to support from the Andrew W. Mellon Foundation, the staff, faculty and leadership from 10 campuses who attended the event (a recording of which is available on our YouTube channel) explored this topic's significant impact on greater diversity within the workforces of academia, research and industry.
"Michal Kurlaender's work on access to higher education is critical for understanding how K-16 education is a pipeline for graduate education," Moreno said. "Moreover, Kurlaender's work focuses on how socioeconomic, race, ethnicity and gender inequalities deeply affect those who will have access to graduate school and those who will not."
Greater equity in graduate education: "long before students show up at our doorstep."
Kurlaender, who has been co-director at Policy Analysis for California Education since 2009, said the first step in bringing more equity to graduate education is to analyze the causes and consequences of unequal opportunities in the pipeline to graduate school.
"When we look at diversity, equity and inclusion in graduate education, we assume we start with the students we have," she said, "but actually I think there is a really important responsibility… to address inequities long before students show up at our doorstep."
She says there are three primary factors to consider: academic preparation opportunities, social support structures and access to information about graduate school that students receive during their K-12 and undergraduate years of education.
Currently there is a large disparity among different student groups when it comes to access to curriculum that would prepare a student to pursue and/or achieve an advanced degree. To illustrate this point, Kurlaender provided an example of the varied access to advanced math classes among race and socioeconomic groups. Among Asian American students who are from a socioeconomically disadvantaged background, about 48 percent take advanced placement (AP) math courses compared to about only eight percent of African American students from socioeconomically disadvantaged backgrounds.
"We have really big inequalities," said Kurlaender. "This is a function of not just students' choices, but also the kind of access they have to courses at various schools as well as the observed and unobserved sorting and signaling that happens based on suggestions from faculty, advisors, or peers."
Standardized tests: are they worth the cost?
Kurlaender also shared some data from her work with the California Department of Education related to standardized testing and the college admissions process. She showed that California Assessment of Student Performance and Progress (CASPP) scores are a potentially better assessment than the SAT in the college admissions process.
Although CASPP scores are no better (nor worse) than SAT scores at predicting first-year college GPA, the California standardized assessment tests, which students take incrementally throughout their K-12 education, do capture a more racially and economically diverse pool of high-achievers than the SAT. Additionally, privileging GPA in the admissions process greatly increases the acceptance of a racially diverse candidate pool, especially among students who identify as Latinx or Black.
While Kurlaender's research focus pertains to the SAT, the same holds true for the standardized test for graduate education, the GRE. She said data shows more students from diverse backgrounds apply to a degree program if the requirement of a standardized test is removed from the admissions process — posing the question of how much weight graduate admissions should place in the GRE.
"Even if the GRE does offer a little bit of additional information, is that information really worth the cost?" Kurlaender said. "That is, [the cost of] ruling out students who either don't take the GRE out of fear of or who take the GRE and don't do as well as they had hoped, and as a result, they rule themselves out of ever applying."
Best practices for graduate education: holistic review
Kurlaender concluded the presentation by emphasizing the importance of using holistic review to improve equity in the graduate admissions process, which has been taking hold in UC Davis graduate programs. Holistic review is an admissions process that takes an applicants' experiences and broader attributes into consideration, in addition to academic metrics, for determining selection.
"For graduate admissions, this idea of considering multiple factors—including the context of prior settings for K12 and undergraduate studies—is very important," she said.
Kurlaender added that, to be effective, the evaluation criteria used in holistic review must be equitable and transparent, and it should include a diverse committee of evaluators who have undergone a more robust training to mitigate unconscious or conscious biases.
Any effort can make an impact
Any efforts made to educate and inspire diverse groups of people about graduate school during their K-12 years have a significant impact, Kurlaender said. She challenged those in the virtual audience to build more collaborative relationships with undergraduate institutions and K-12 programs to help promote access to information about graduate school as well as courses that will make more students "graduate school ready."
Kurlaender acknowledged the work of one of her graduate students, Analisa Brown. Brown is working with Devin Horton, graduate diversity officer for STEM disciplines in Graduate Studies, to create identity-affirming places of belonging for UC Davis graduate students, particularly for those who are studying in fields that have a lack of diversity.
She concluded that more efforts, like those of Brown's research, are needed to create a culture in academia that can support diverse groups as they pursue advanced degrees.
"We can't throw our hands up and say, 'Oh, this is the pool we got. It's not diverse, but what can we do,'" Kurlaender said. "I feel strongly that we need to do more."
The full presentation "Centering Equity in Graduate Education" can be viewed on the UC Davis Graduate Studies YouTube channel.