50 Years of Fellowship and Fellowships
ARCS Foundation celebrates a half-century of supporting UC Davis graduate students
Quick Summary
ARCS Northern California Chapter has supported hundreds of UC Davis students since partnership started in 1972-73.
Nonprofit provides unrestricted financial awards to young scientists pursuing advanced degrees in STEM.
ARCS was founded and has been run entirely by women since its founding in 1958.
While reaching the milestone of a 50th anniversary is certainly something to celebrate, UC Davis and the Northern California Chapter of the ARCS Foundation would rather celebrate something else—UC Davis graduate students.
"We're huge believers in supporting the sciences and think that it's really the only true answer to all the complex issues we have in the world," said Ellie Bingham, co-president of ARCS Northern California Chapter. "Supporting science at the graduate level is really this fulcrum point of new and innovative ways forward in research."
About ARCS Foundation
ARCS Foundation currently has more than 1,200 members in 15 chapters across the United States, providing unrestricted funding to support the next generation of scientists and engineers. During the past seven decades, the National ARCS Foundation has provided more than $120 million to support more than 10,000 young scientists doing innovative science, technology, engineering, mathematics and medical research.
The Northern California Chapter of ARCS Foundation will recognize the 50th class of UC Davis ARCS Scholars at their annual Scholars Celebration and Symposium on April 17, 2023.
Women supporting graduate students in the sciences
ARCS (Achievement Rewards for College Scientists) Foundation is a national nonprofit organization that was founded in 1958 by women and has been run entirely by women ever since.
The genesis of its founding was sparked by the Soviet Union's launch of the Sputnik satellite. The event both fascinated and alarmed much of America, including a group of philanthropically minded women who happened to be the wives of NASA engineers. They came together, united by a common desire to do something to boost our nation's scientific leadership. After meeting with the president of the California Institute of Technology, they determined that the best way they could accomplish their goal would be to provide unrestricted financial awards to young scientists pursuing advanced degrees in Science, Technology, Engineering, and Mathematics (STEM) and medical research
Supporting hundreds of UC Davis graduate students
The Northern California Chapter of the ARCS Foundation was started in 1970 and first began supporting UC Davis graduate students in the 1972-73 academic year. Since then, the organization has provided hundreds of UC Davis graduate students with millions in unrestricted financial support.
"I am just so impressed that the money we give the scholars can be used in so many different ways and can make such an impact. It can go toward everything from childcare to research, and they can decide how they want to use it," said Katy Hope, co-president of the ARCS Northern California Chapter. "When we hear the students speak at our annual dinner and learn how they are putting the money to good use, it's really impactful."
"The ARCS Foundation and UC Davis are truly partners in every sense of the word," said Janet Berry, executive director of student support at UC Davis Graduate Studies. "Our values are aligned, and they are the embodiment of what we are trying to do at UC Davis—raise funds to help support a greater diversity of students pursuing a graduate degree."
In addition to supporting UC Davis students, the Northern California chapter supports students at UC Berkeley, UCSF, UC Santa Cruz, Stanford University, San Francisco State University and UC Merced.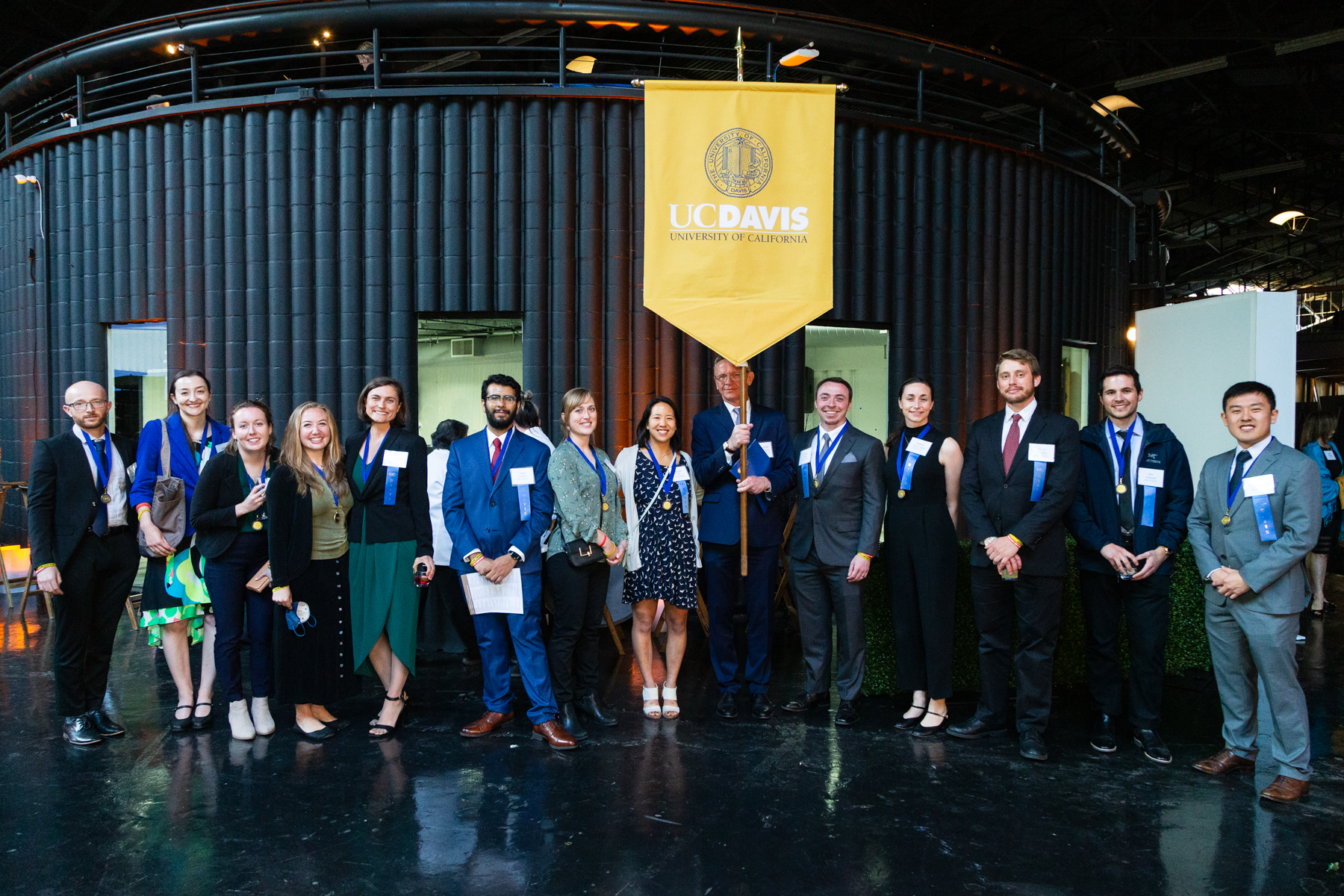 A culture of support
The organization's support has been invaluable to hundreds of students throughout the decades.
Teresa Dillinger, director of the UC Davis GradPathways Institute, received funding from the ARCS Foundation for several years during her graduate education in the 1990s. As a geographer, she said there weren't many funding sources available to her. The ARCS Foundation allowed her to conduct her field research about barriers to access and use of health care services among Native Americans in Northern California, specifically at the Round Valley Indian Reservation in Mendocino County and in the Sacramento Urban area.
"That support was essential to me completing the degree," she said. "It really encouraged me in my studies and my research. I was so honored that people with ARCS saw the potential and promise of the work that I was doing."
Dillinger, who has dedicated her career to helping graduate students and postdoctoral scholars at UC Davis, said the ARCS awards kept her going during the most challenging time of her life. During graduate school, Dillinger's mother was diagnosed with ovarian cancer and ultimately passed away. 
"To be honest, one of the main reasons I never thought of quitting was because others had invested in me, more specifically, I felt ARCS had invested in me," she said. "It gave me the extra moral support and nudge at a point in my life when it was most needed."
Numerous people who have received the ARCS awards throughout the decades have shared that the Foundation's culture of support has had a lasting impact on them. According to those involved with the nonprofit, that culture is very intentional.
"It's not only about the money – it's also the cheerleaders and support system you get," Bingham said. "I think that's part of why we've been so successful for so long. There's a camaraderie among the women in this group, and we want the students to know we are there for them, we believe in them, we're going to celebrate them, and we are so proud of what they have accomplished."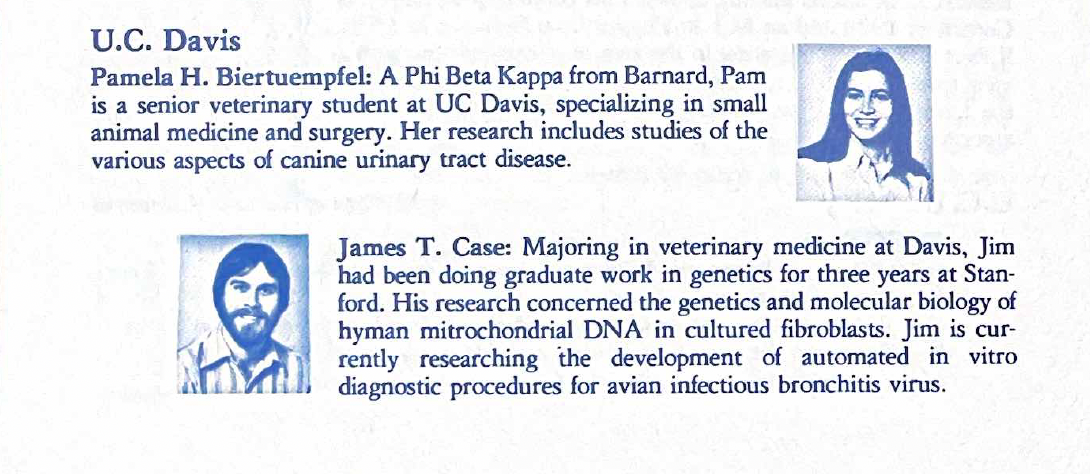 A focus on promoting diversity in STEM
In 2021, the National ARCS Foundation announced a DEI Initiative that each of the 15 Chapters will implement to incorporate the values of diversity, equity, and inclusion (DEI) in their members, their organization and their scholars. Those with the organization noted that UC Davis' mission aligns well with that initiative.
"We really value UC Davis' commitment to diversity. I appreciate their willingness to support projects that encourage empathy, inclusiveness and a willingness to break down barriers," Bingham said. "With the growing complexity of the challenges we have in this world, the opportunity to bring on diverse thoughts and experiences is going to help solve those  problems."
Jon Aguiñaga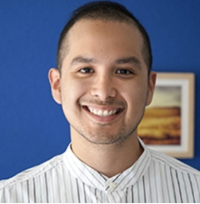 ARCS volunteers say they'd like to help more students like 2022-23 ARCS Foundation scholar Jon Aguiñaga, who is a third-year, UC Davis Ph.D. candidate in the population biology graduate group at UC Davis.
Aguiñaga is a first-generation Mexican-American student who is the first in his family to graduate college, earn a master's, and enroll in a Ph.D. program. The ARCS award is allowing him to focus solely on his research for an entire quarter, which has advanced his research timeline and allowed him to pursue collaborative projects with researchers in the United Kingdom.
While his own research focuses on how individual animal behaviors impact group decision making, he sees parallels between his research and his own life.
"It's kind of fun that I study information and how information spreads because now, all this information I've learned about navigating college, I've transferred to my siblings and cousins," he said.
He also shares what he knows with others through community outreach and volunteerism. He teaches a biological models and coding course to high school students in the Davis Young Scholars Program.
Aguiñaga says he feels honored to be a part of a legacy that is 50-years strong.
"It feels like there are a whole bunch of people behind me rooting for me to succeed," said Aguiñaga. "To know I have the support of this foundation and all the people who came before me is really empowering. It makes me feel that I can do more."
ARCS is also looking forward to more.
"UC Davis is just a fabulous partner for our organization," said Hope. "UC Davis has such a wide range of scientific research from food security to climate change. There's always something exciting that your scholars are working on. We're looking forward to the next fifty years."