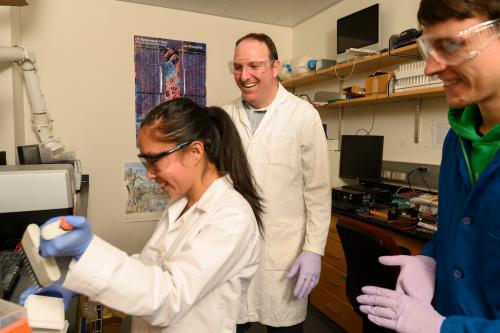 Interdisciplinary Collaboration with Graduate Groups
More than half of the UC Davis graduate programs are organized as interdisciplinary graduate groups. These groups give our students the freedom to explore their interests across disciplines, engage in various areas of research, and reach new heights of knowledge.
Graduate groups combine the talents and skills of faculty and students from a broad range of research areas which allows you to contribute your expertise while learning from a network of scholars across campus. Students have the unique opportunity to take courses, conduct research, and explore epistemologies and research modalities outside traditional department structures. For this reason, graduate group students represent diverse backgrounds, skill sets, focuses, and techniques. 
Learn from Faculty Across Disciplines
Unlike departmentally-based programs which house a core faculty from a single major, graduate groups include faculty from a variety of departments who affiliate with the group. Faculty affiliates are responsible for teaching graduate group courses, serving as advisors and student committee members, and participating in group admissions and administration. To identify if a program is departmentally based or a graduate group, click on a program on the Graduate Programs page and review the Program Type.