Chancellor's Postdoctoral Fellowship Program (CPFP)
The UC Davis Chancellor's Postdoctoral Fellowship Program offers postdoctoral research fellowships and faculty mentoring to outstanding scholars in all fields whose research, teaching, and service will contribute to the diversity and equal opportunity at the University of California. These contributions may include public service addressing the needs of our increasingly diverse society, efforts to advance equitable access to higher education, or research focusing on underserved populations or understanding inequalities related to race, gender, disability or LGBT. The program is seeking applicants with the potential to bring to their academic careers the critical perspective that comes from their non-traditional educational background or understanding of the experiences of members of groups historically underrepresented in higher education.
The UC Davis Chancellor's Postdoctoral Fellowship Program partners with sister programs sponsored by the UC Office of the President, the University of Michigan, and other UC campuses.
Current Chancellor's Postdoctoral Fellows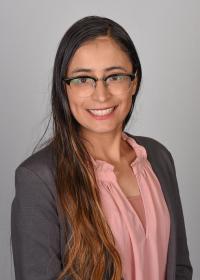 Connie Abril Rojas, Ph.D. 
Fellowship Research Topic: Evolution and Function of Scent Gland Microbiomes Across the Felid Phylogeny

Department: Evolution and Ecology

Mentor: Jonathan Eisen, Ph.D.
Connie Abril Rojas, Ph.D. is  a postdoctoral researcher in the Eisen lab, investigating the evolution and function of scent gland microbiomes across the Felidae phylogeny.  Rojas obtained her Ph.D. in Ecology, Evolution and Behavior from Michigan State University (MSU). Her doctoral work identified the socioecological predictors of microbiome variation in wild African mammals, and elucidated potential functional contributions of microbiomes to host behavior and physiology.  She is interested in teaching, and TAd biology courses at my Ph.D. institution BS also completed a teaching fellowship and received a Certificate in College Teaching from MSU. While in grad school, Rojas was heavily involved in efforts to assist the professional development of undergraduate and graduate students. In all areas of her work, she strives to help my community and be a great mentor to others. Rojas ultimately hopes to become a tenure-track professor at a research university.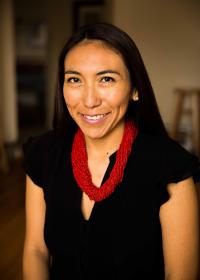 Mirian G. Martinez-Aranda, Ph.D.
Fellowship Research Topic: The Effects of Immigration Detention on US-Citizen Family Members

Department: Sociology

Mentors: Caitlin Patler, Ph.D. and Erin Hamilton, Ph.D.
Mirian Martinez-Aranda is a chancellor's postdoctoral fellow in the Department of Sociology at the University of California Davis. She earned her Ph.D. in Sociology from UCLA in 2021. Her research examines the social, material, and health consequences of immigration detention on immigrants, families, and communities. She is also a former National Science Foundation and Marvin Hoffenberg fellow with the Center for American Politics and Public Policy, and a Ronald E. McNair Scholar. Her work has been published in the Journal of Ethnic and Migration Studies and Law and Society Review. Dr. Martinez-Aranda is currently working on her book which examines the experiences of immigrants after they are released from detention, to show how immigration enforcement policies constrain and shape the lives of formerly detained immigrants as they experience family reunification, community incorporation, life under ICE surveillance, and engagement with the immigration legal system. 

Update: Martinez-Aranda has accepted a tenure track assistant professorship at UC Irvine in the Sociology department. Martinez-Aranda will begin at UC Irvine on July 1, 2023.
Other Recent Postdoctoral Fellows
2020-2021 Fellows
Vladimir Emiliano Diaz-Ochoa, Microbiology
Alyssa J. Griffin, Marine Chemistry and Geochemistry
Prashanth S. Venkataram, Civil and Environmental Engineering
2019-2020 Fellows
Sassoum Lo, Plant Sciences
Kali Rubali, Anthropology
---
Application Details
The UC Davis Chancellors Postdoctoral Fellow is selected from the pool of applicants for the University of California President's Postdoctoral Fellowship Program. The mentor's letter should address the department's future hiring plans and the applicant's potential for appointment at UC Davis.
Deadline
November 1
Eligibility
Applicants must hold a Ph.D. from an accredited university before the start of their fellowship.  Successful applicants must present documents demonstrating that they are legally authorized to work in the United States without restrictions or limitations.  Individuals granted deferred action status under the Deferred Action for Childhood Arrivals program are encouraged to apply.
Evaluation and Selection
Candidates in all fields are evaluated by faculty reviewers in their own fields and in related fields. Faculty reviewers will evaluate candidates according to their academic accomplishments, the strength of their research proposal, and their potential for faculty careers that will contribute to diversity and equal opportunity through their teaching, research and service. Faculty reviewers also may consider the mentor's potential to work productively with the candidate and commitment to gender equity and diversity in higher education. Final selections may be made by faculty review panels or senior academic administrators (provost, vice provost, vice chancellor). Evaluation and selection details for the President's Postdoctoral Fellowship Program. 
Awards, Salary, and Tenure
 Awards will be announced in April and May and be made to applicants who show promise for tenure-track appointments on the UC Davis campus. Each award is for a 12-month period in residence, renewable for one year upon demonstration of academic productivity and participation in program events. All salaries will be in accordance with the UC Davis Salary Scale for Postdoctoral Scholars.   The award includes health insurance, vision and dental benefits, paid sick leave, maternity leave, and four weeks of paid time off. It also provides up to $5,000 for research-related and program travel expenses. 
Frequently Asked Questions